Shows
ALL OF THESE QUILTS ARE CURRENTLY AVAILABLE. PLEASE CONTACT ME FOR SIZES AND PRICES.
Locally, I am a member of Wild Hearts Gallery here in Placitas, a beautiful little Artist's Collective. I am the featured artist for the month of July. I always have some quilts in there, and some greeting cards. We have an excellent up-to-date website:
www.wildheartsgallery-nm.com
.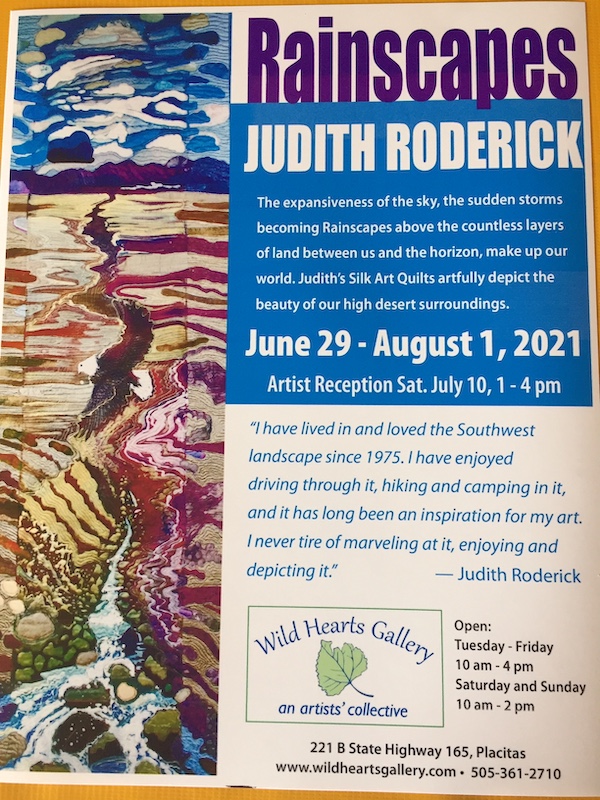 Placitas Library Inaugural Show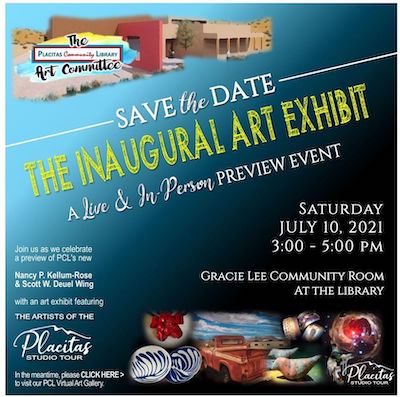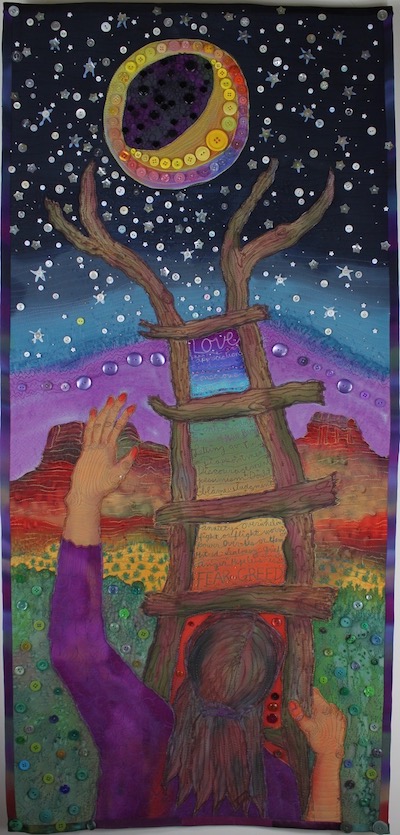 The Placitas Studio Tour

https://www.placitasstudiotour.com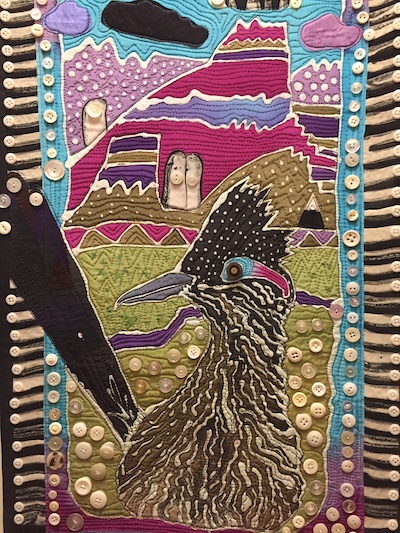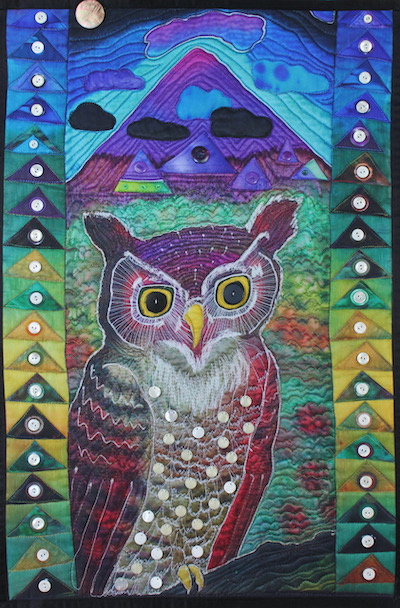 Eventually, quilts will continue traveling in National and International shows. In the meantime, SAQA has an excellent website with many virtual quilt shows on it, including ALOFT, where my NIGHT OWL quilt is traveling.
www.saqa.com
.
Our local Placitas library is putting its art shows online also. I often participate in these shows as well.
www.placitaslibrary.com
.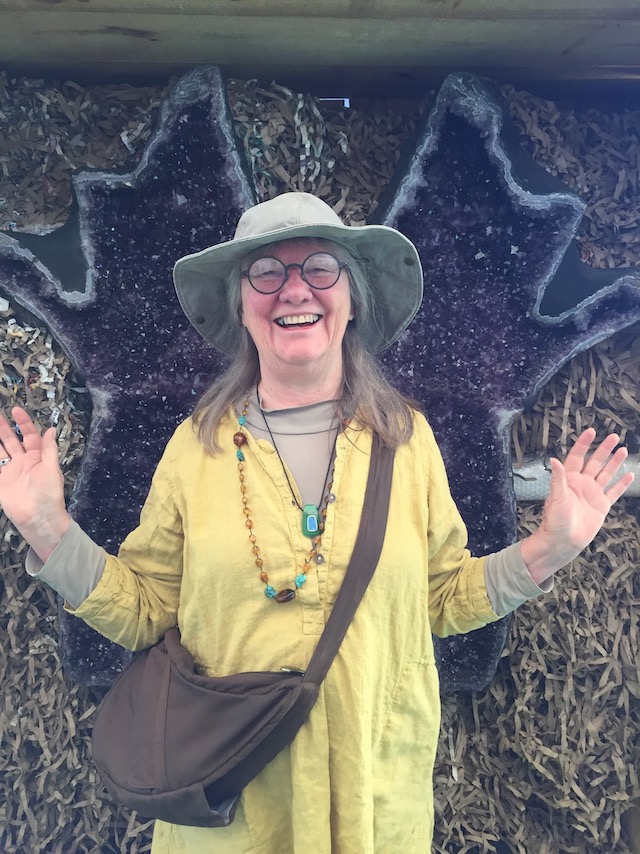 WildHeartsGallery-NM.com
an artist's collective, Placitas, NM
SAQA Featured Artist September 2014
SAQA
Silk Painter's International
New Mexico Silk Painter's Guild
Placitas Artist Series
International Crane Foundation
Cor
nell Birds
Video of 'Tell it at the Quilt Show' Interview
Video of Hubbard Museum Interview
9:24-10:35 minutes